Meet the Team
Our dedicated volunteers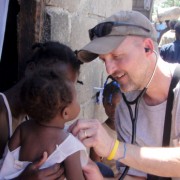 Adam Sarbin, M.D.
I am a pediatrician from Smith Mountain Lake, Virginia and I  began leading teams to Haiti following the devastating earthquake in 2010. In 2013, with the help of many, Project Starfish Haiti was established in the hopes of providing long-term, sustainable care to underserved areas. My love for the Haitian people, this team, and the work we do continues to grow with every trip!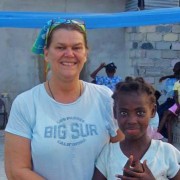 Jenny Baldwin, R.N.
A maternal/child nurse for 22 years, I joined Dr. Sarbin's team on their first trip to Haiti in 2010. After falling in love with the indomitable spirit of the Haitian people, I joyously returned the following year! I am proud to be affiliated with Project Starfish Haiti and continue to support the organization's ongoing commitment to serve.
Kitty Luth Sparhawk, M.D.
I am a Family Practice Physician who has been working with international missions since 1984, providing medical and foster care to children and adults in the US and abroad. While providing outreach clinics with Angel Missions Haiti, I met Adam, Carey, and Jenny, and eventually Project Starfish Haiti was formed! I am excited at the growth of our team and the progress we are making helping Haitians develop sustainable, local healthcare.
Carey Cole, F.N.P.
A Family Nurse Practitioner, I joined the team on their 2012 trip to Haiti. I enjoyed working with the local Haitian people to bring medical treatment to those who are unable to access routine care, and I look forward to many future trips and watching the progress of Haiti as it grows into a beautiful country.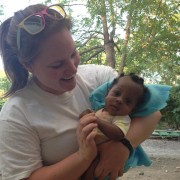 Kirsten Newcomb, R.N.
Currently a cardiac care nurse working in Charlottesville, Va, I first heard of Project Starfish Haiti through a great friend. All she had to tell me was there's an incredible group of people doing wonderful work down in Haiti. I am so thrilled to call this group of medical professionals my family and look forward to many more adventures.
Lindsay Cole, aka "Smiley"
I joined the adventure in 2012. Being the youngest of our "comrades," I get to be everyone's assistant. Each year I am inspired by the great strength and ingenuity of the Haitian people. I adore my team and look forward to many more missions.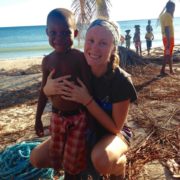 Chelsea LaBree, R.N.
When I first heard about Project Starfish Haiti in 2013, I jumped at the opportunity to go. And haven't missed a trip since! With each trip, I continue to fall more in love with this country and its people and I am so grateful to be a part of this amazing team.
Melila Hunter, R.N., B.S.N.
I am a Certified Pediatric Registered Nurse and have 17 years of nursing experience. I was born and raised in Haiti and was 14 years old when my family relocated to the United States. I went back for the first time in 19 years on a 2010 mission trip and it changed my life. Now I can't imagine a year going by without going on at least one mission trip back to the country I now call my home away from home! I love helping my people and it's a joy to be doing so alongside such an amazing group.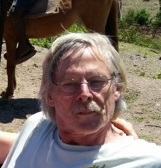 Tom Sparhawk
As professor of sociology I have been studying issues of development and inequality for many years. Being a part of Project Starfish Haiti allows me to see these issues first hand and offer advice as well as assistance to the highly trained medical staff. I'm really trying to, in a small way, help the people of Haiti take a step toward not needing assistance from outside groups.