Disclaimer: This post is for Sunday, March 12. Sorry for the delay but the rigors of international travel from a 3rd world country as well as our late arrival home, made it impossible to post last night
So, last night was indeed beautiful and refreshing from the roof at St Joseph's and some of us lingered late, not wishing to turn the lights out on our experience. However, heavy lids prevailed! It was a great night for sleep, and I even slept under the sheets for the first time on this trip.
As expected though, 5AM came way too quickly! For some, quicker than others, as the whole Daylight Savings Time issue wreaked havoc on personal electronic devices. Anyway, all were up and ready for breakfast by 5:30 – scrambled egg casserole, toast, coffee and fresh fruit…a great send-off!!
Bags and people loaded by 6AM after farewells yet again! We had an uneventful ride to the airport on mostly empty roads, however upon arrival, the usual chaos took over…and by that, I mean the fleecing of the Americans! In the end, the funds I managed to save on our initial arrival were quickly spent…and then some!
Ultimately, we managed to get the whole team through check-in, security and immigration together.  Then we had the unwelcome ritual farewell with Chelsea, as she was on Jet Blue all the way to NYC. The rest of us were on American and had to ascend to a separate gate, separated by yet another security barrier. One of my least favorite moments – the separation of the team.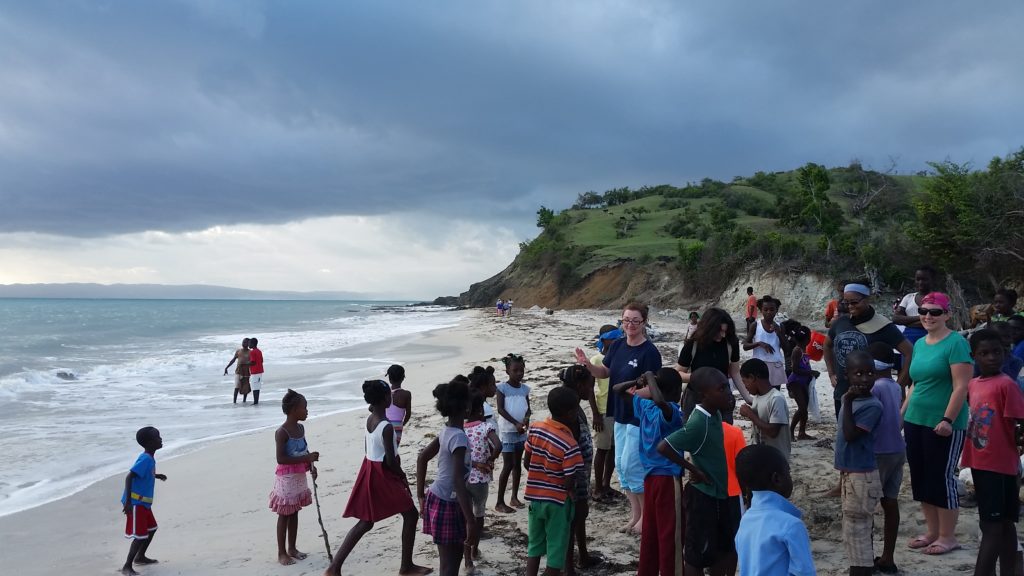 Well, there was very little time to dwell on this, as our boarding was begun shortly after we cleared security for the last time…in Haiti, that is. Our flight was serenaded by the screams of an infant suffering from the pressure changes of flight, but was otherwise mostly uneventful and we arrived on time in Ft Lauderdale.
For most, our passage thru Immigration and Customs was the usual cattle call, but really without incident! We were all envious of Kiki, who breezed thru with her Global Entry ID card in under 10 minutes – I am definitely investing in this ASAP! We all still had plenty of time to recheck items of luggage, walk to the new departure terminal, pass thru security for our final time and even get a bite to eat before our departure, which turned out to be nearly 1 hr delayed when all was said and done. Thankfully, I got word from Chelsea that she had landed in NYC during our time in Florida, and she passed thru Customs very quickly with no incident either!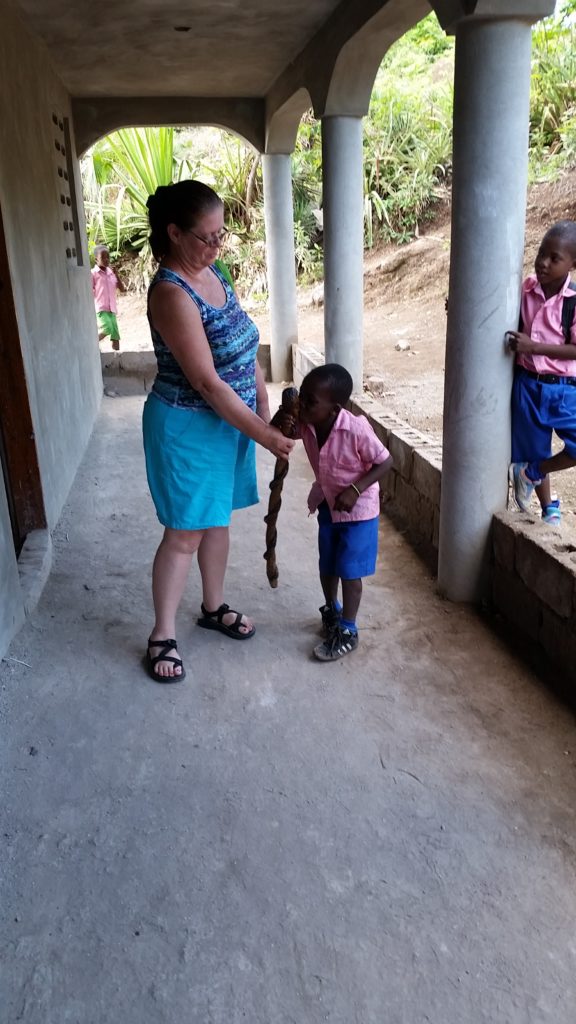 Our final flight was a bit bumpy at times and some seemed adversely affected, either by the unexpected motion, maybe aggravated by some uninvited Haitian GI bugs, the meds we take to combat those bugs, and likely just the fatigue of it all. However, so far it seems these effects are short lived…fingers crossed nobody is under the weather too long!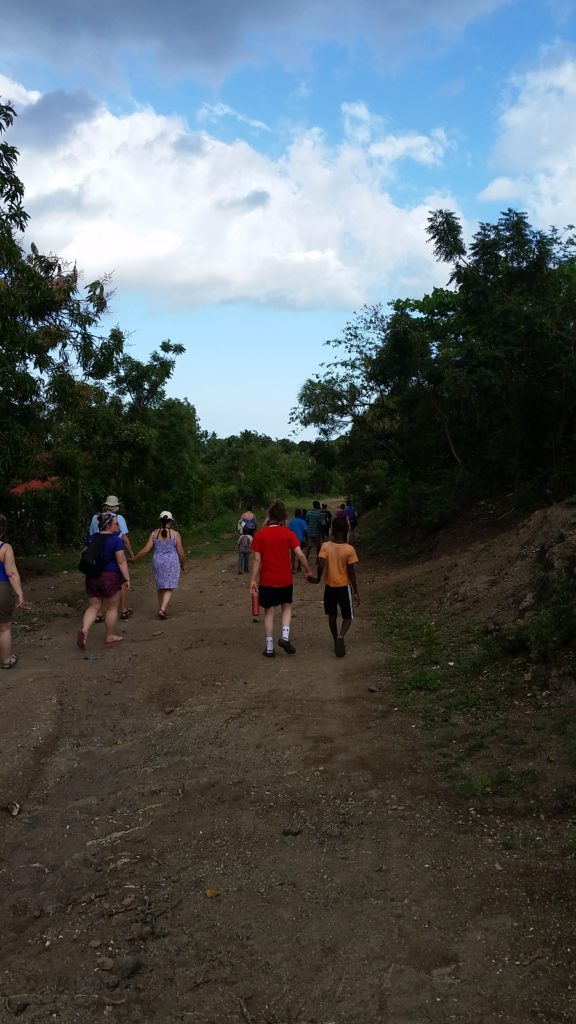 We arrived in Charlotte about 1 hr behind but retrieved all our luggage fairly quickly, bid farewell to each other at the carousel before all realized we were headed to the same parking lot by shuttle. Oh well, there is never a bad time to get a good hug, so we took another opportunity once we unloaded the shuttle. Everyone managed to find their vehicles after the week away, and off we went towards home! We are definitely ready to see our loved ones now – this kind of travel is exhausting!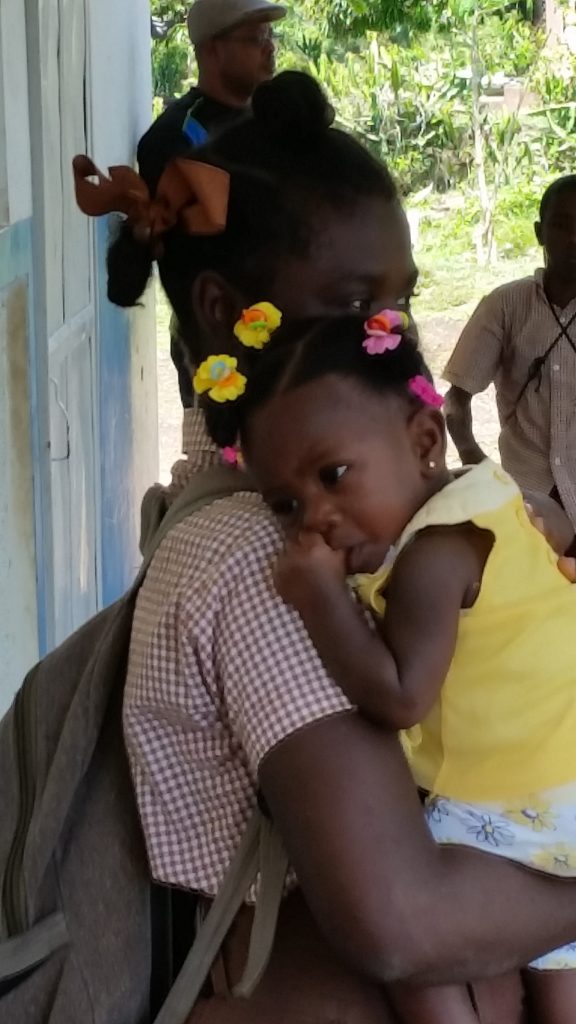 During our drive, I got word that Chelsea had arrived home safely…yes! Now that I have made it home, I am awaiting confirmation that all others have done so as well.
This is an anxious time for me, so I lay awake contemplating our return to the people of a small island in such need and so deserving. I am starting to recognize the children and even some of the patients. We are building a patient population and a "medical clinic", even before the first shovel of earth is turned. More importantly, we are building genuine relationships which is imperative if we hope to be successful in our endeavors. I truly miss these people when we are apart!! I believe Peter would approve and I hope my father would be proud.
Love to All,
Adam
PS I have now heard from the whole team that they have arrived home safely…now I can sleep. Stay tuned for more news later, but please stay connected with us as we need your support to continue working towards our ultimate goal! It will be every bit as much your accomplishment as ours, and we can never thank you enough!