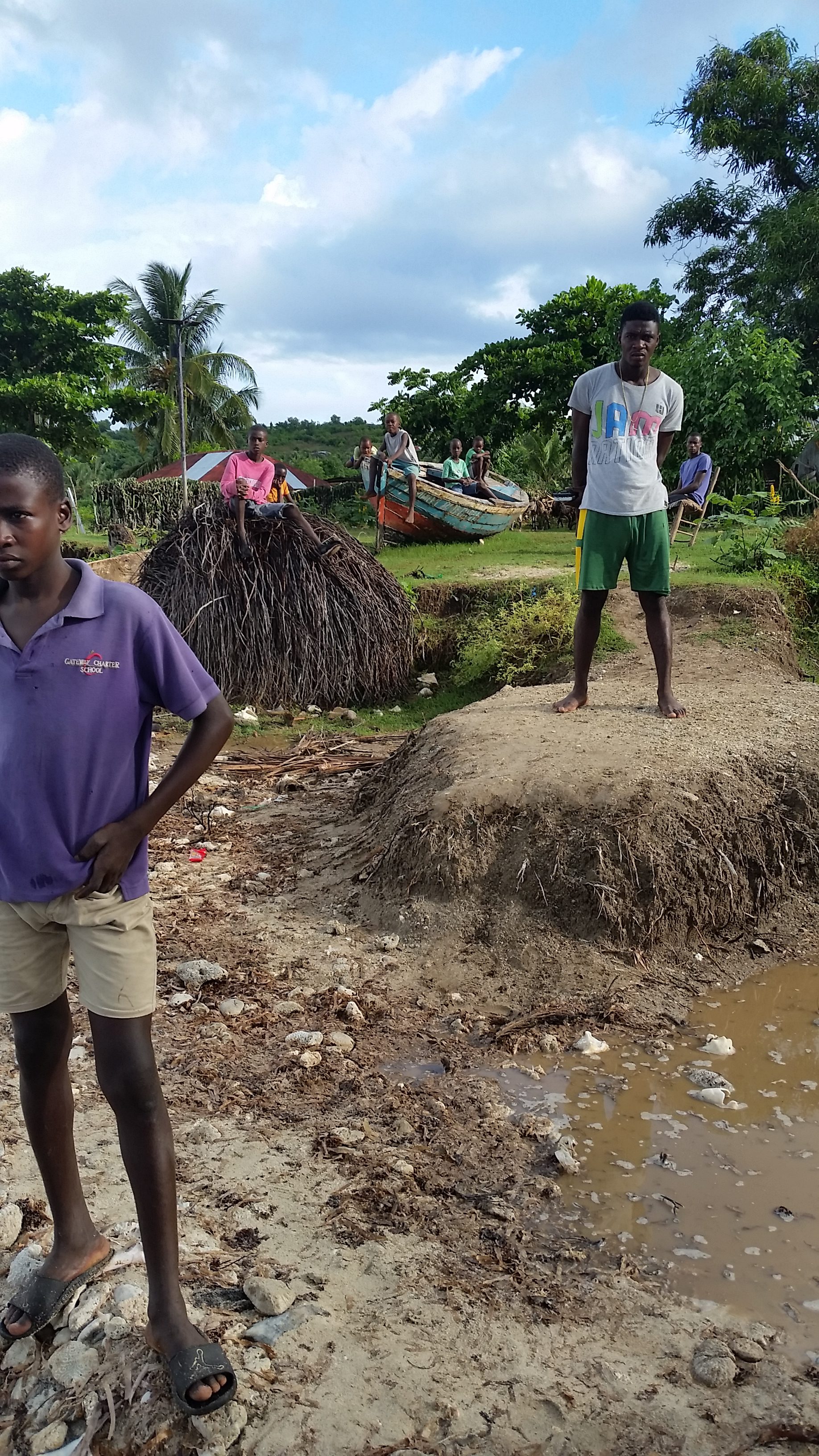 Last night after our final delicious supper on the island, we made one last trip to the local watering hole, where we spent time with our friends and danced a little too, but soon the "Big Boss" gave us the high sign and we were on our way home.  But before we could rest, we had to finish the night with one last trip to the roof for our own private dance party.
It wasn't long before the week's work and heat caught up with us and we descended the ladder for the last time to turn in.  We awoke to another cloudy and cool morning, followed by a short rainfall…just enough though to prevent the truck from taking the luggage to the beach, so we all loaded up and did a bit of our own mudding…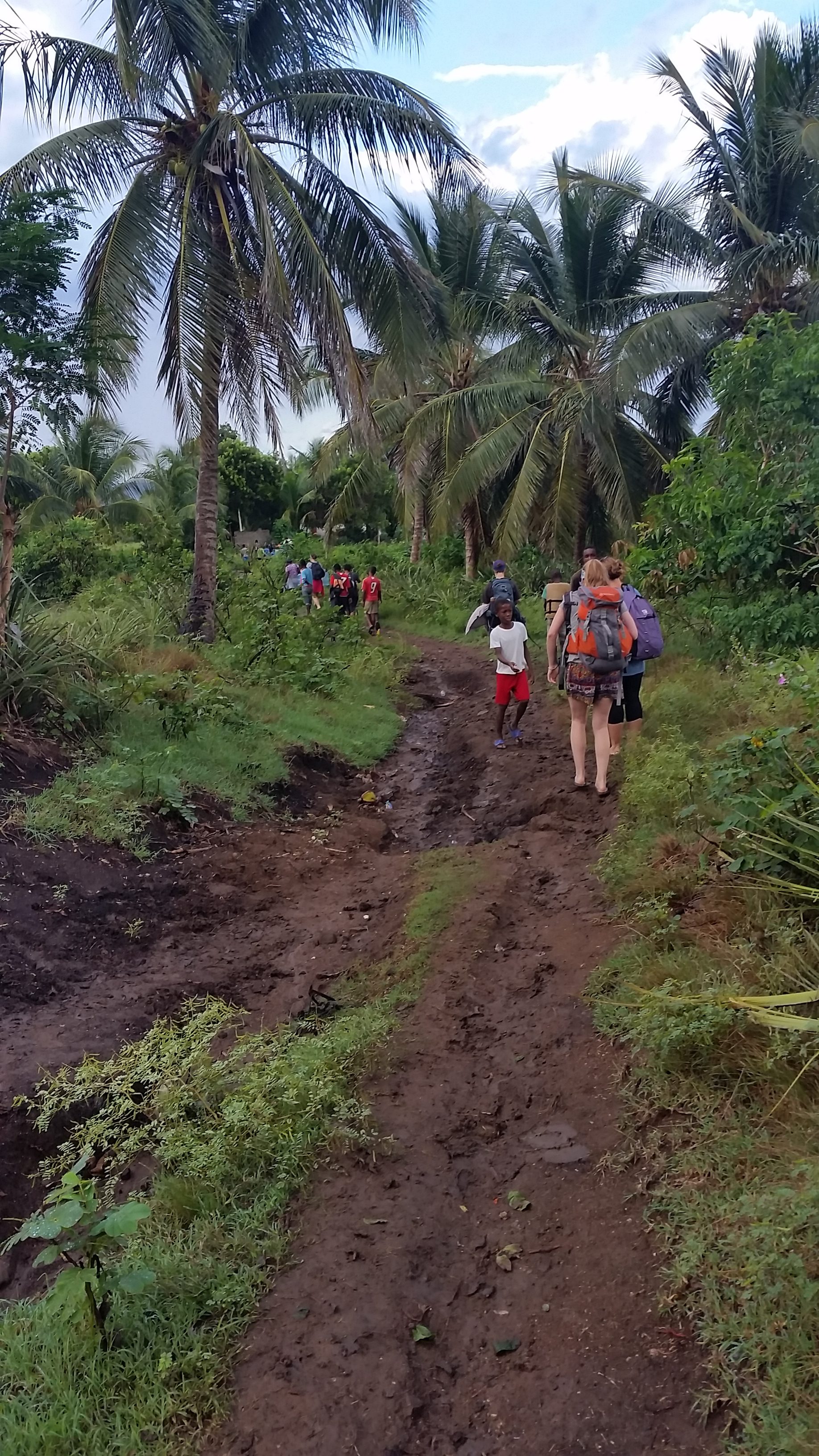 We had a few near misses and apparently Russ kept his streak alive, but nobody was injured and all our belongings made it safely to the beach, where we had our usual audience to send us off.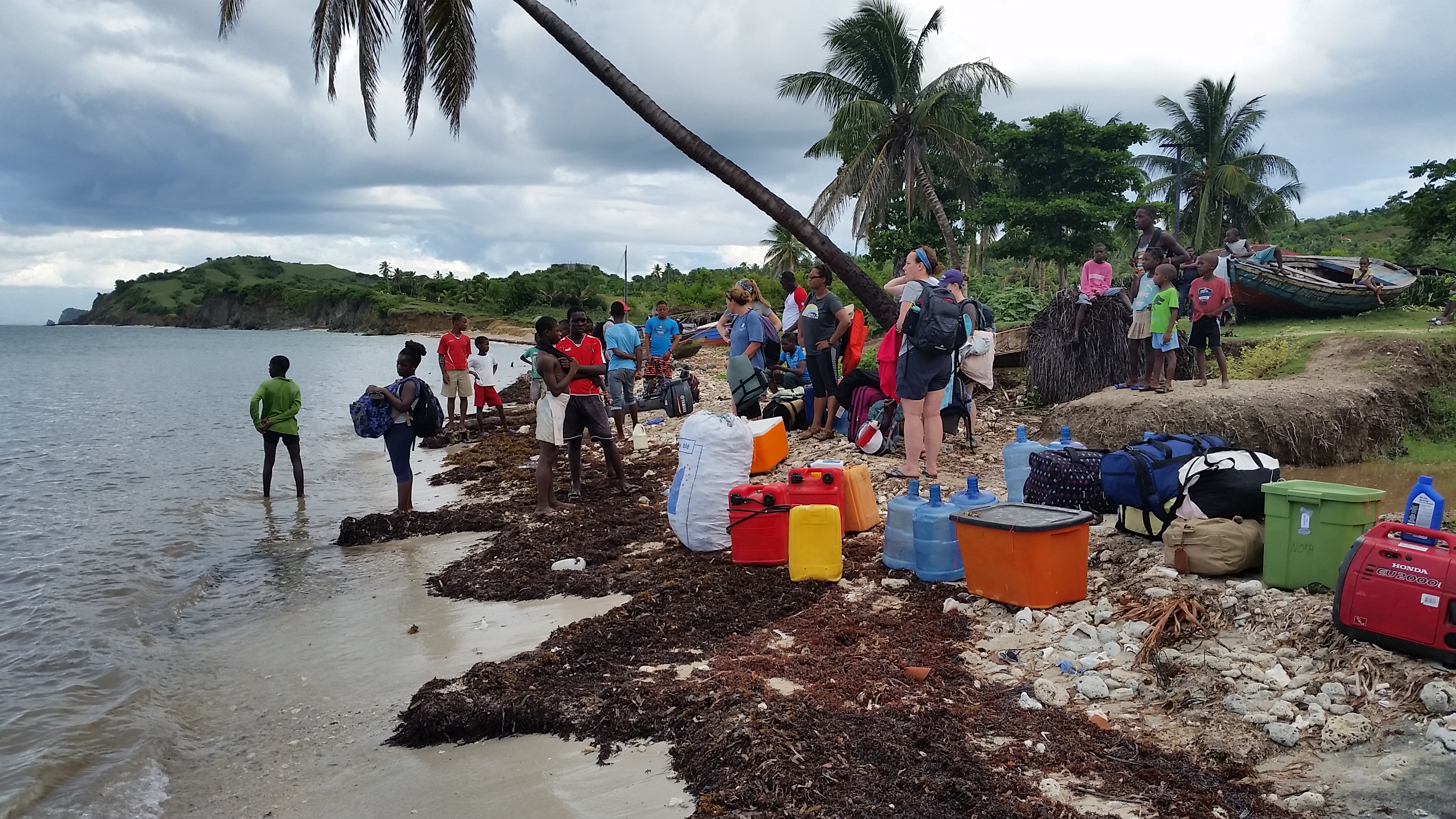 As we awaited the last of the luggage and supplies to arrive by mule, I had a chance to capture a few photos: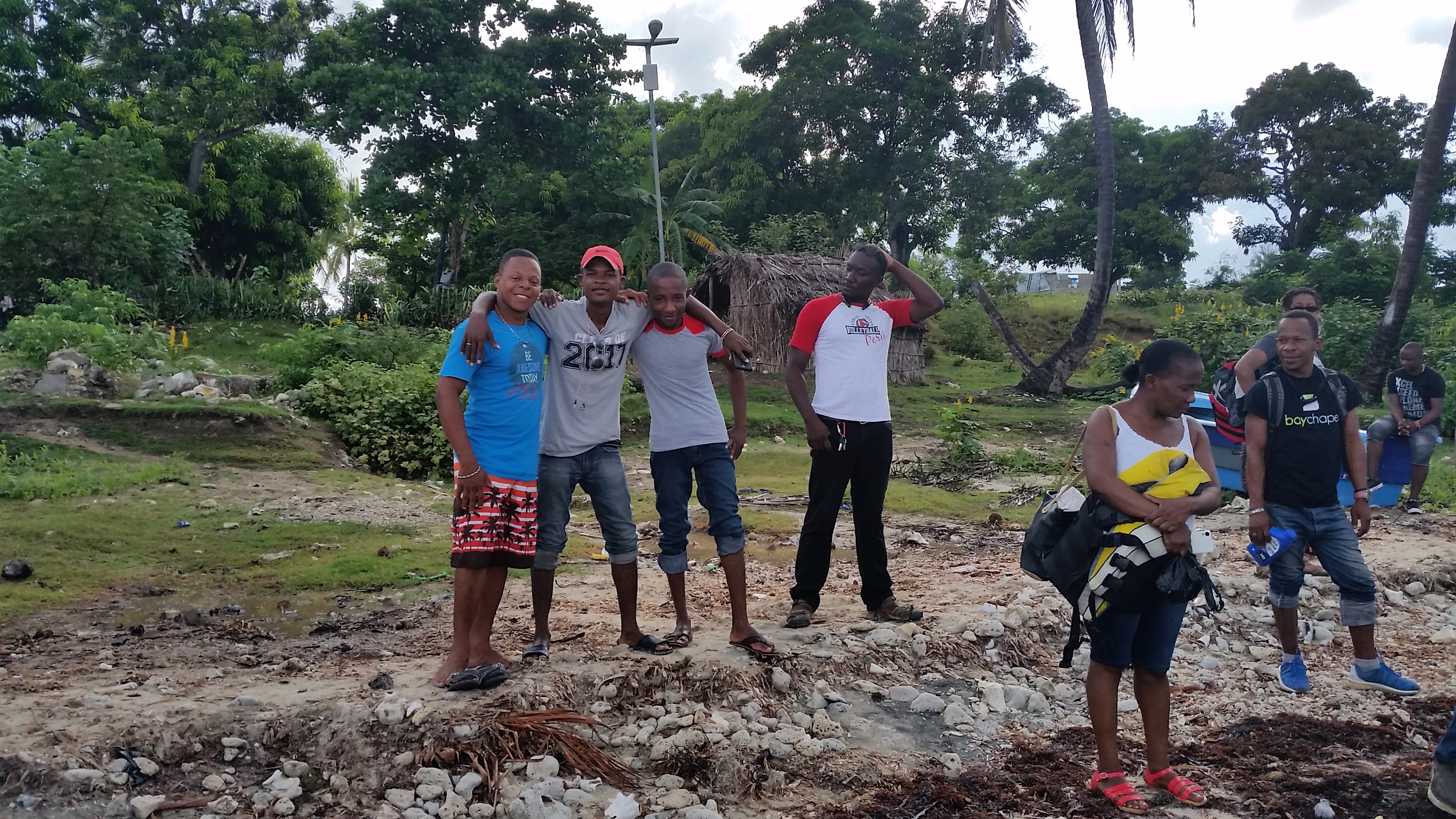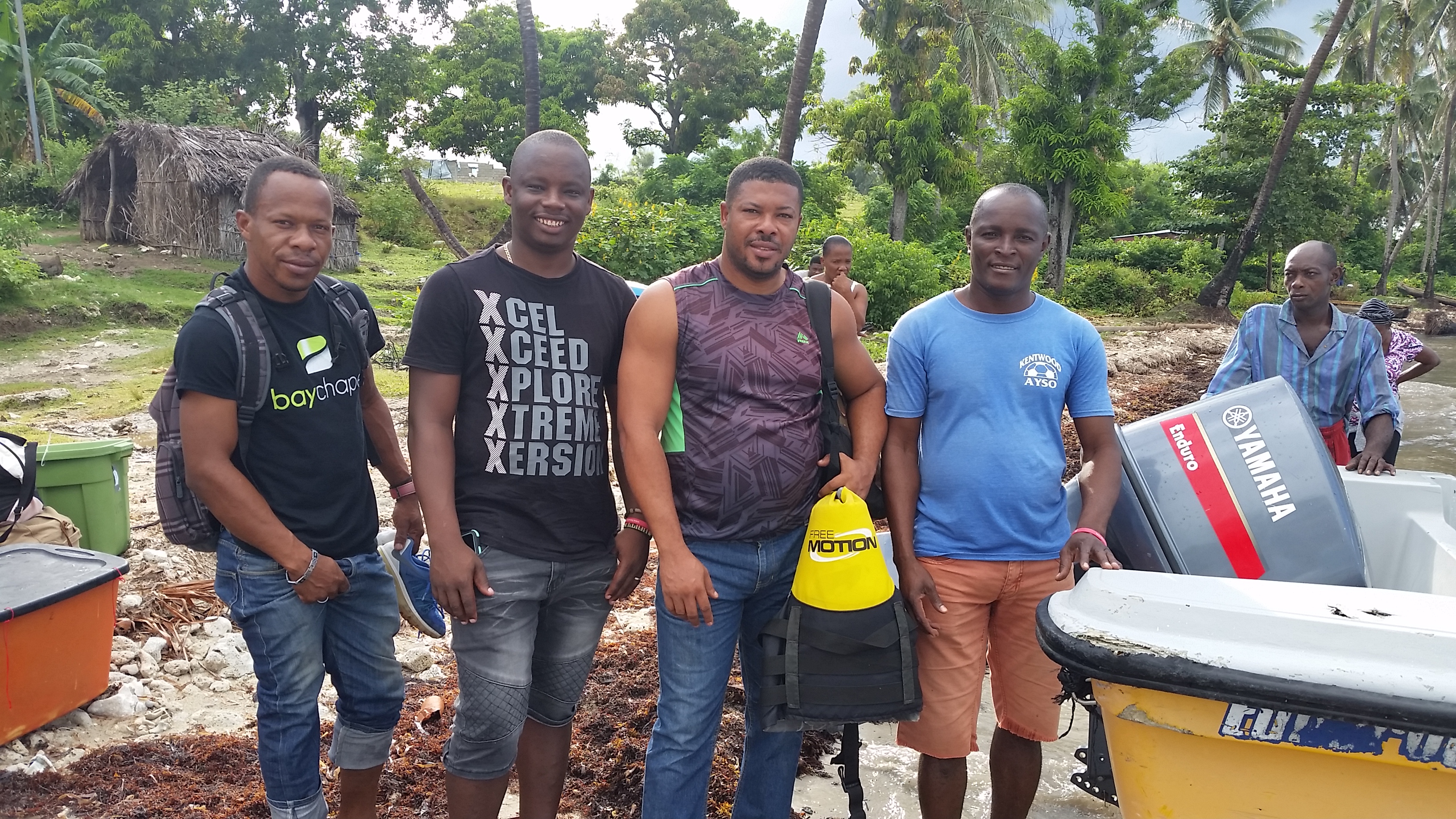 Leon, Nora, Johnny, Wilson, Flito, Boaz, Felix, Paulsaint, Timizou, Ailish and all the others are not just names to us…they are becoming our true friends.
Once everything made it to the beach, we loaded people and belongings and began the journey to cross to Les Cayes.  We didn't have Gilligan or a movie star but we did have a Skipper and at times it felt like the 3 hour tour.  Actually, after about 20 minutes, we rounded the point and saw the steady rain ahead. At one point Chelsea said, "It can't come down any harder."  I think mother nature took that as a challenge and for the next 45 minutes we were engulfed in a downpour, to the point that Paulsaint began bailing and absolutely everything not under the tarp was saturated.  On the upside, it was the most refreshing "swim" all week…and it was fresh water!!
The rain actually stopped as we pulled in to the pier, but the clouds opened up one last time as we were unloading. We were so soaked, some of us had to change into dry clothes and I believe I may have provided the locals at the pier a pre sunset view of the full moon to come tonight.  At that point, I didn't care!
Good news though, our lost bag was found and met us at the pier and I was able to retrieve a cherished possession before transferring the remaining items to Léon for safe keping until our next trip.  After some quick hugs and farewells, we left the pier and began the 4-5hr ride to Port au Prince.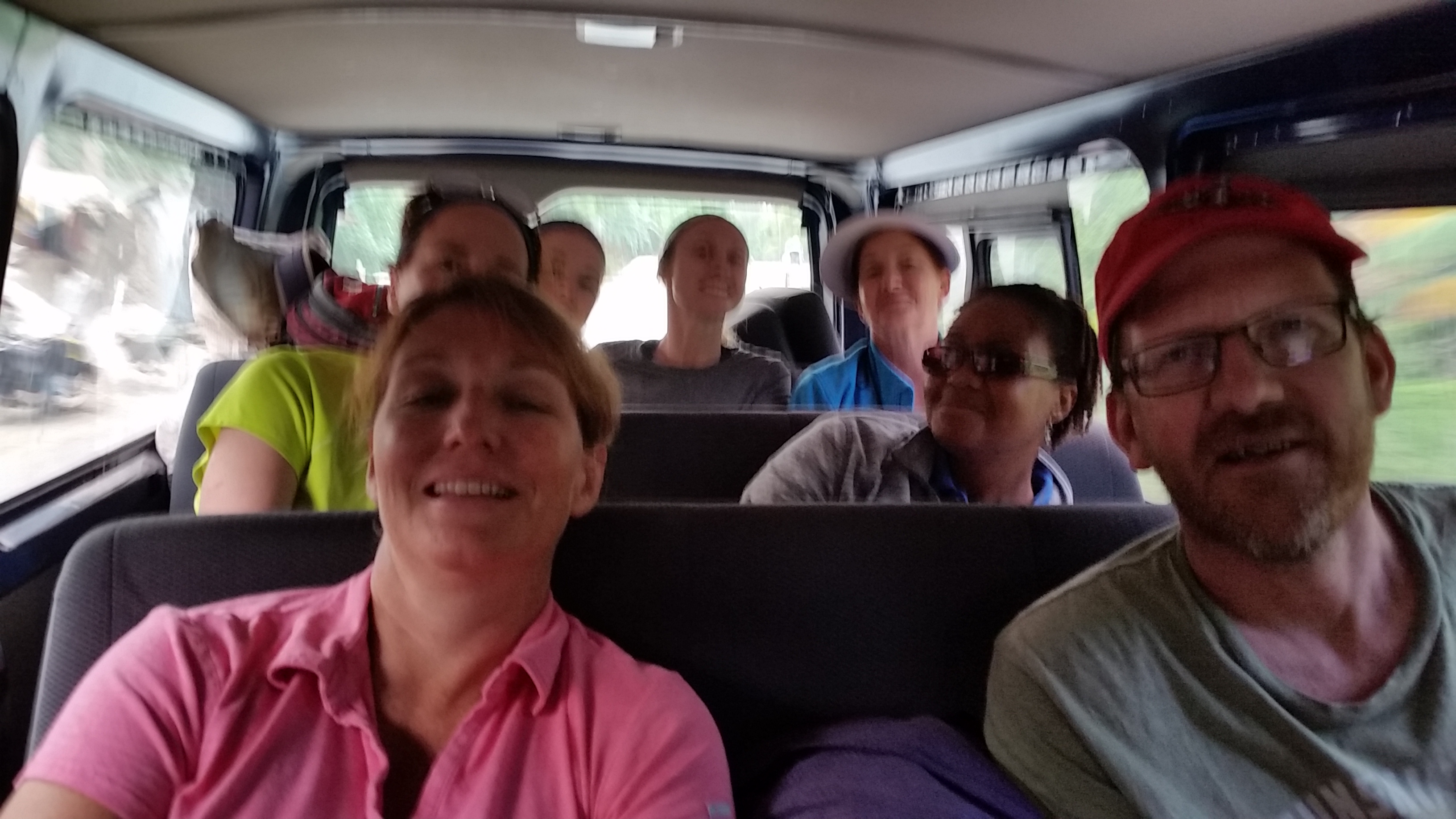 We have had this driver before…safe but speedy, where permitted.  Unfortunately, crowded markets and a 2hr traffic jam as we neared the city dictated more safe and less speedy.  It is what it is…and what it turned out to be was a 7+hr drive to St. Joseph's, which included a stop for fresh fried breadfruit and then the now ritual stop at the DeliMart.  Once again, Melila has nearly cleaned them out!
We arrived just in time for dinner and got to spend some time with Josi and his family…got to meet the new baby – so cute, and such a beautiful young family!
Now, I'm sure there will be relaxing on our other favorite rooftop and since we have an afternoon flight tomorrow, we should be able to get some well deserved rest tonight.
Will write more tomorrow night as we complete our travels home.
Love to All,
The Team